dead boyfriend
---
wholesome songs about murder and heartbreak
---
---
---
Unwanted Music Video: Watch Below!
---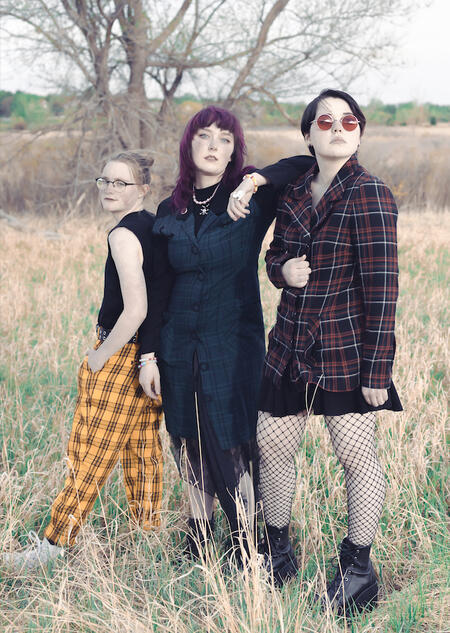 DEAD BOYFRIEND IS:
DEAD BOYFRIEND started as the solo passion project of Denver-based singer-songwriter/multi-instrumentalist, Ashley Nova Brown, in 2017. After recording 2 albums and an EP on her own, she added a saxophonist and drummer for her upcoming release, Strangers Forever, to help round out her indie/punk/folk/rock vibe. Piano and bass guitar backed songs with abstract lyricism give Dead Boyfriend a fresh and unique sound.

While in high school, Nova learned to play multiple instruments and then taught herself how to record and mix music at home so she could shape the sound of the music exactly the way she wanted it. Strangers Forever is her first release to be professionally recorded, mixed, and mastered.

Even though the pandemic has kept Nova & Dead Boyfriend from being able to perform live in front of audiences, she recently was a featured performer in the Arts Across America series presented by The Kennedy Center for Performing Arts and Youth on Record. Her performance on 'Founding Our Future: An Arts Declaration of What's Possible' can be viewed below.
---
Watch 'Founding Our Future: An Art's Declaration of What's Possible' !!
An amazing digital concert I got to perform in with other up and coming Colorado musicians, sponsored by The Kennedy Center :)
---
---
© Untitled. All rights reserved.