dead boyfriend
---
wholesome songs about murder and heartbreak
---
---
---
Unwanted Music Video: Watch Below!
---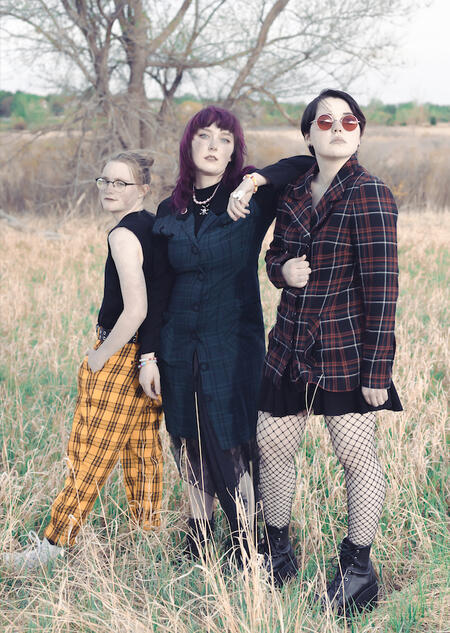 DEAD BOYFRIEND IS:
Dead Boyfriend began with one musician and one microphone, and stayed that way for nearly 3 years. 21-year-old artist Ashley Nova began recording music in 2018 with just a simple microphone and no knowledge of mixing music professionally. After releasing 3 albums under the radar, she decided to go all out for her most professional, thoughtful, and personal release to date, Strangers Forever.
An album that explores the concept of loneliness and human connection, Strangers Forever was recorded during the height of the pandemic in Nova's bedroom, further capturing the feelings of loneliness that serve as a theme throughout the album.
Nova likes to combine several different genres of music to serve a unique sound, as well as try different forms of storytelling to get her message across. Her music has been described as combinations of folk, emo, slop pop, singer-songwriter, and DIY punk, and her lyricism goes from abstract to sea shanty storybook-esque.
Joining her latest release are a new drummer, guitarist, and saxophonist, with plans to make much more music in the future.
Photo Credit: Thomas Tanner (TOP LEFT) Robert Castro (BOTTOM)
---
Watch 'Founding Our Future: An Art's Declaration of What's Possible' !!
An amazing digital concert I got to perform in with other up and coming Colorado musicians, sponsored by The Kennedy Center :)
---
---
© Untitled. All rights reserved.