dead boyfriend
---
indie slop pop from denver, CO
---
---
---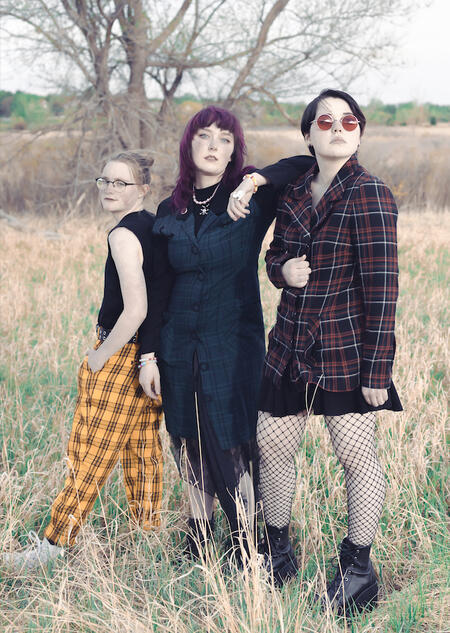 DEAD BOYFRIEND IS:
Dead Boyfriend began as the solo passion project of singer songwriter Ashley Nova the summer after she finished highschool. With just a laptop and a mic, Nova has released 3 albums and 2 EPs by herself since 2018. An avid fan of DIY and self produced musicians, she aimed to capture her love of folk, punk, indie, and singer songwriter in her music, and has gained a small following because of it. Dead Boyfriend's last full length LP, Strangers Forever, was reviewed positively on the Denver Music Community Podcast, who said this about her music: "Everything is perfectly imperfect. It is imperfect in a way that is done intentionally, and it's very reminiscent of this band's punk roots."
Recently, Dead Boyfriend has become a 3 piece band, and collaborated on both writing and instrumental fronts to create their newest full length project, Battle Of Carthage. A conceptual 7 song LP combining abstract forms of storytelling with genre blending. Ranging from ballad-esque piano rock to sweeping shoegaze punk, this album brings the listener on a journey. Being the band's first professionally recorded studio album, this will certainly be an interesting and exciting turn in Dead Boyfriend's discography.
Battle Of Carthage will be released this Fall.
Photo Credit: Thomas Tanner (TOP LEFT) Robert Castro (BOTTOM)
---